Jmin cho
Design Manager | UXUI Designer | Digital Designer
Wiz3D features prioritisation
By understanding the needs and wants of the target audience, we are able to prioritise the features and validate our concept for MVP rollout.
Role
Product owner, Product designer and Researcher
Team
UI Designer, Unity Developers, 3D Artist
The Challenge
The company has a vision of becoming a one-stop solution for the B2B and B2C renovation industry. This is a big idea with many big features. We break it down into Visualise, Engagement, Purchase.
So with the current phase - "Visualise", our aim is to find out if a 3D visualiser tool would be useful during the B2C renovation process and also to narrow down the big ideas into bite-size features for our MVP release.
Understand
Observations
Interviews
Define
Persona
Experience map
Problem statement
Ideate
Affinity mapping
Features prioritization
Validate
MVP product
Concept feedback
Adoption rate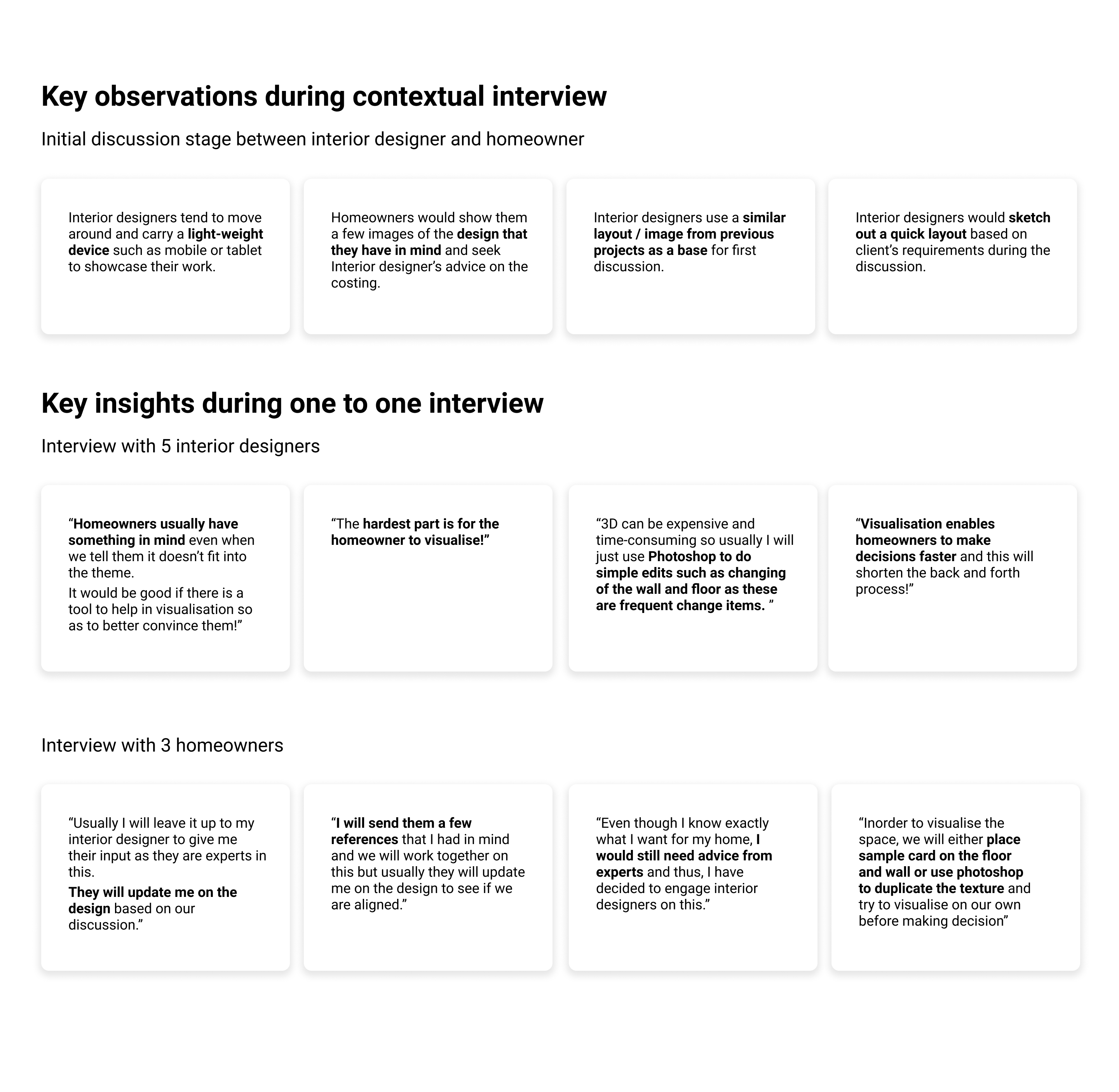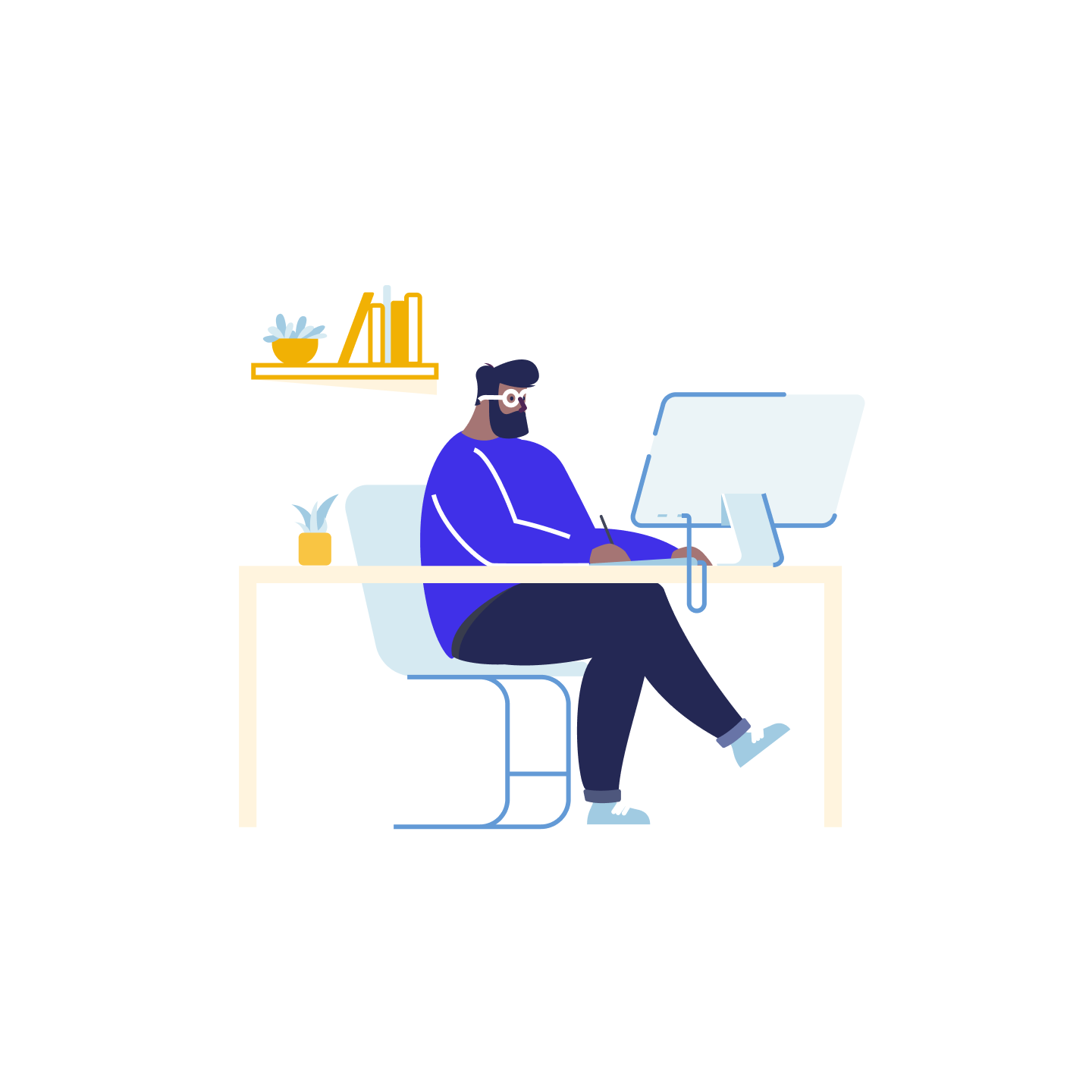 Personas
Mike
Design & Build Interior Designer
32 years old
A design & build interior designer for almost 3 years. Recently created an Instagram account to post his projects. He is asking friends and family to "like" his projects so as to gain more awareness! With more awareness, it will bring him more businesses.
"My aim is to have low cost and effort but at the same time deliver what the customer wants!"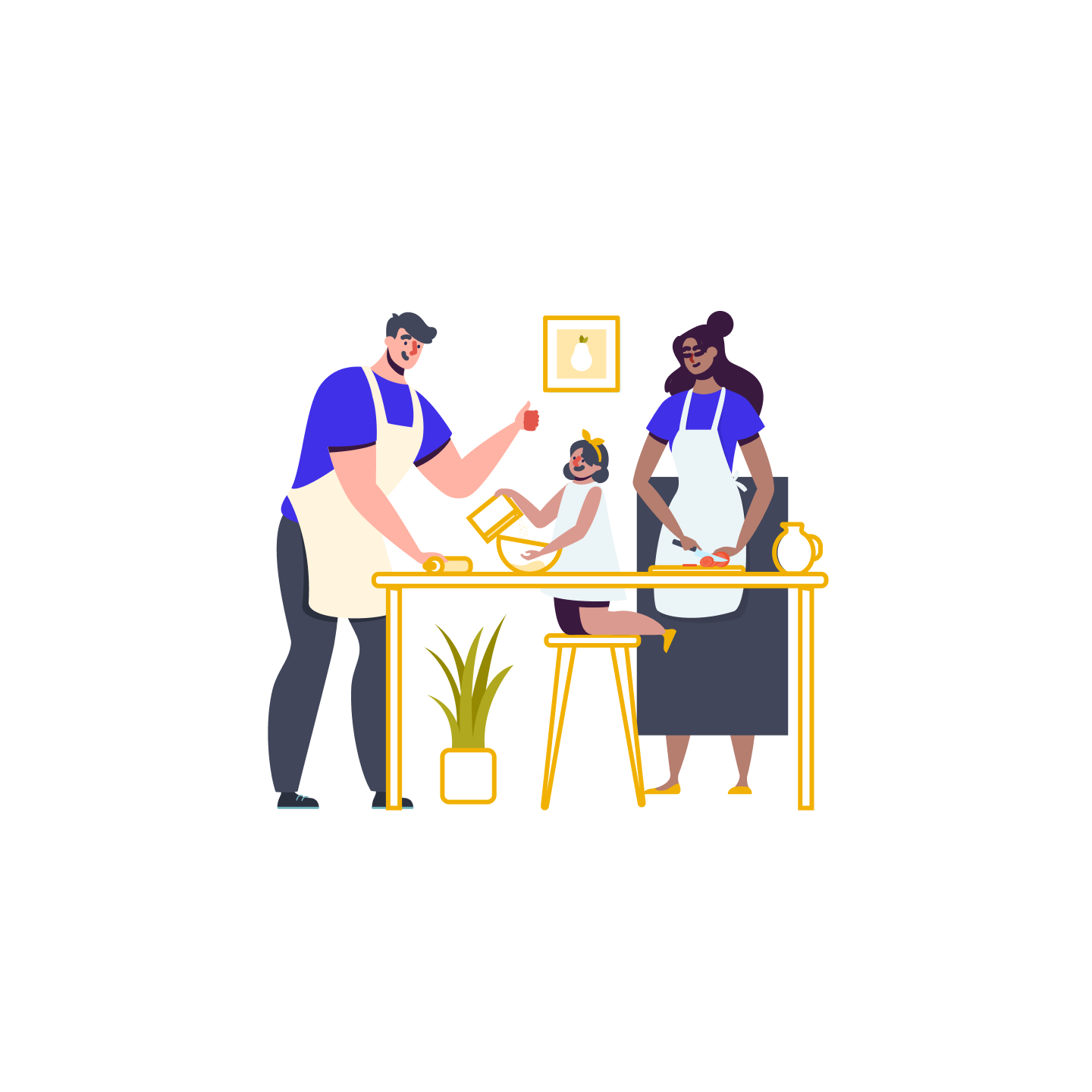 Personas
Lisa
BTO homeowner
28 years old
A BTO homeowner who had met up with a number of Interior Designers via word-of-mouth. She researched on Pinterest to get inspirations for her upcoming BTO and liaise closely with her interior designer!

"I am looking forward to my dream house so research and planning are important!"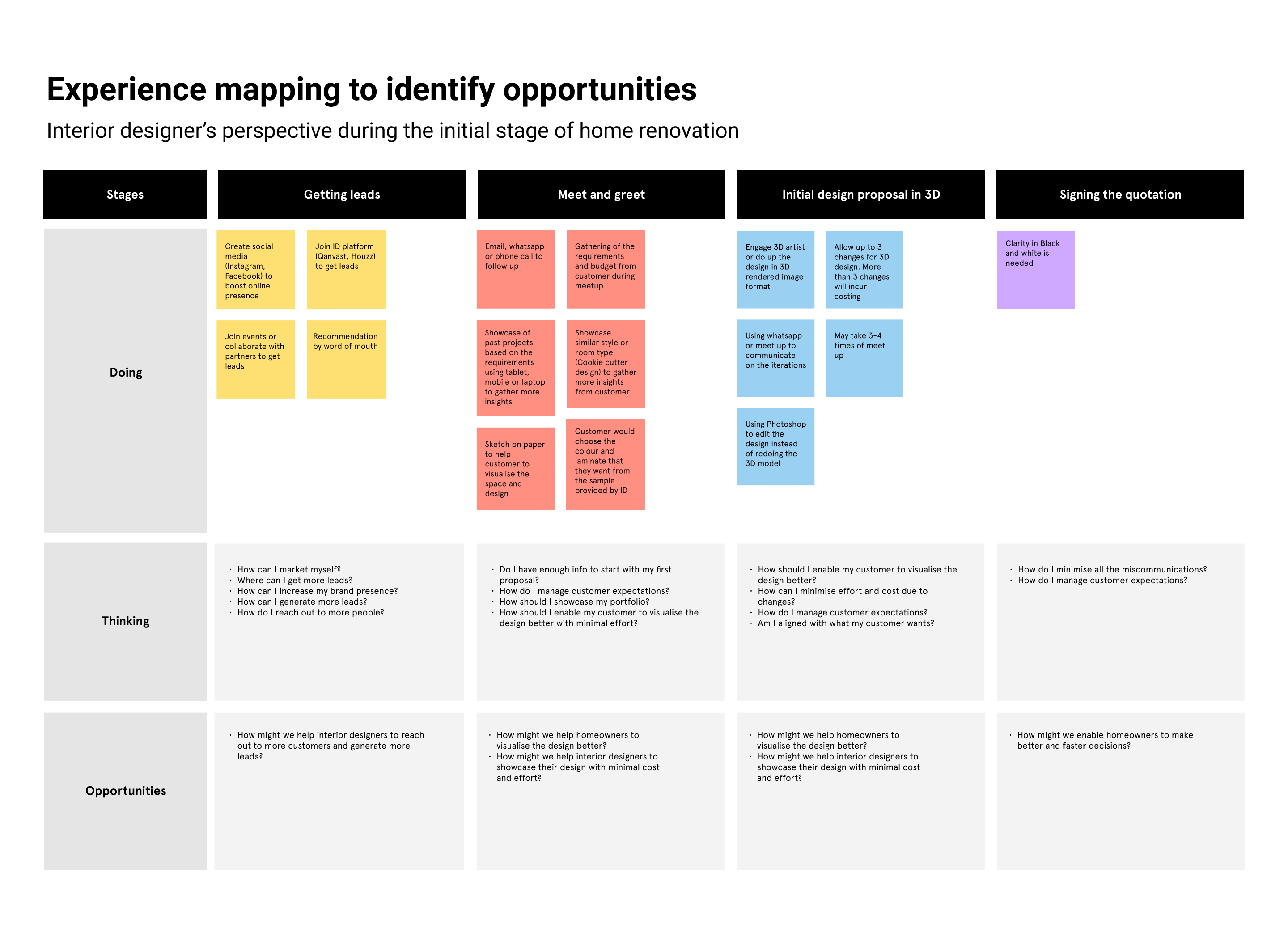 Goal
How might we help homeowners/customers to visualise the interior design better?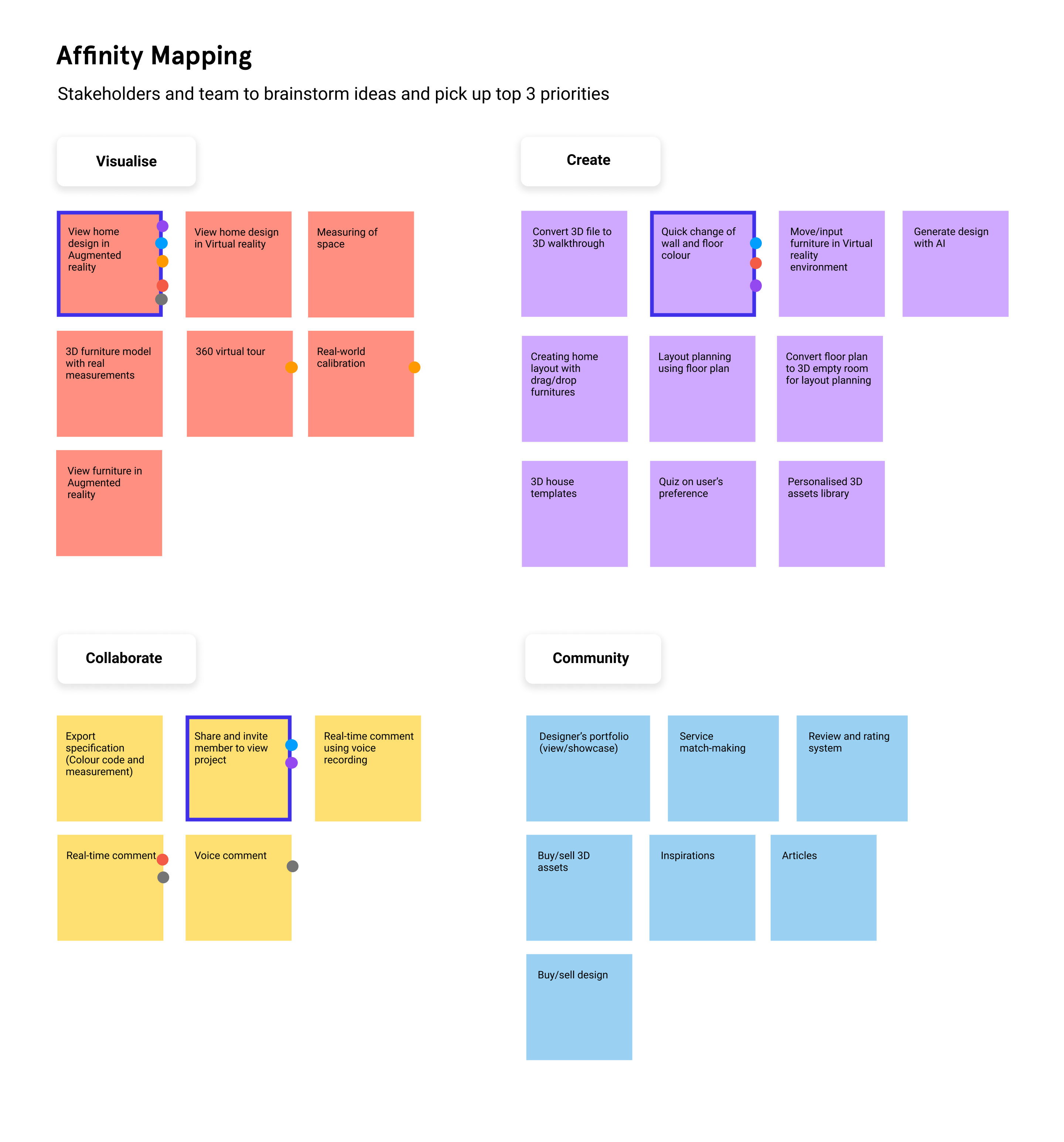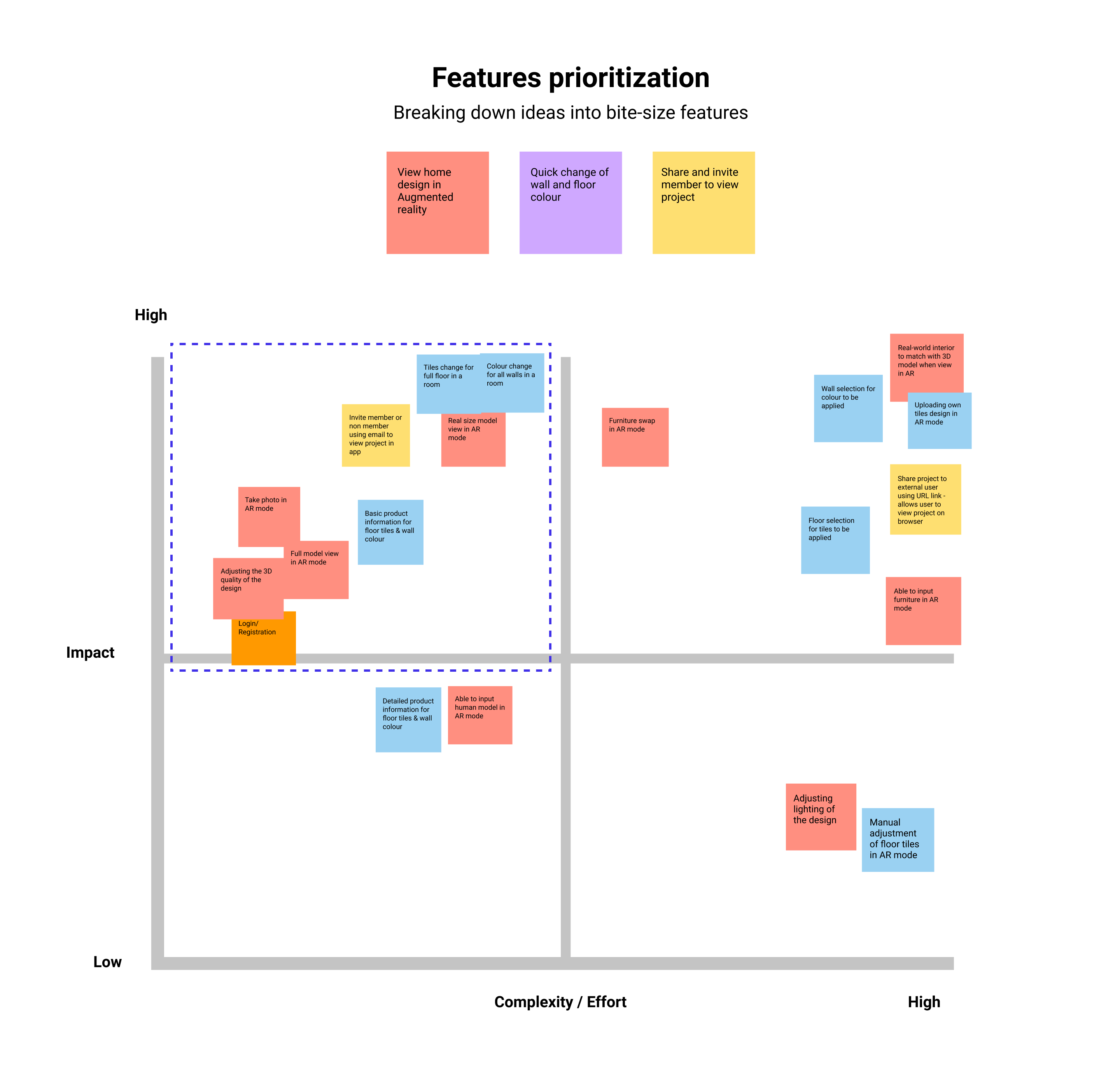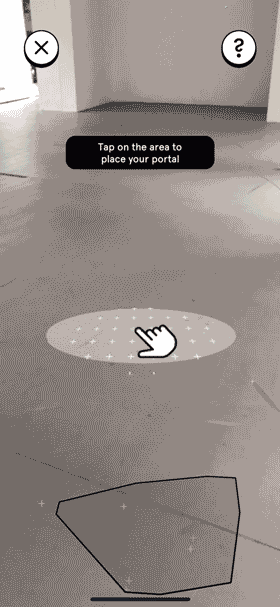 MVP rollout
View interior design
in Augmented reality
The user is able to project the interior design using the AR function. All assets are created 1:1 aspect ratio to mimic a physical environment.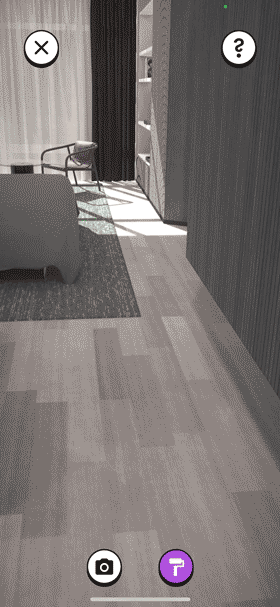 MVP rollout
Quick change of wall
and floor colour
Users are able to change the wall colour and floor tiles within the 3D environment. With this, they are able to do visualisation on the go.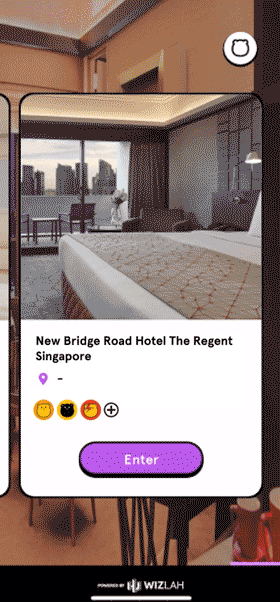 MVP rollout
Share and invite
member to view project
The user is able to invite members to view the project and encourage idea-sharing.
Since 2 months of MVP released
3
Interior design companies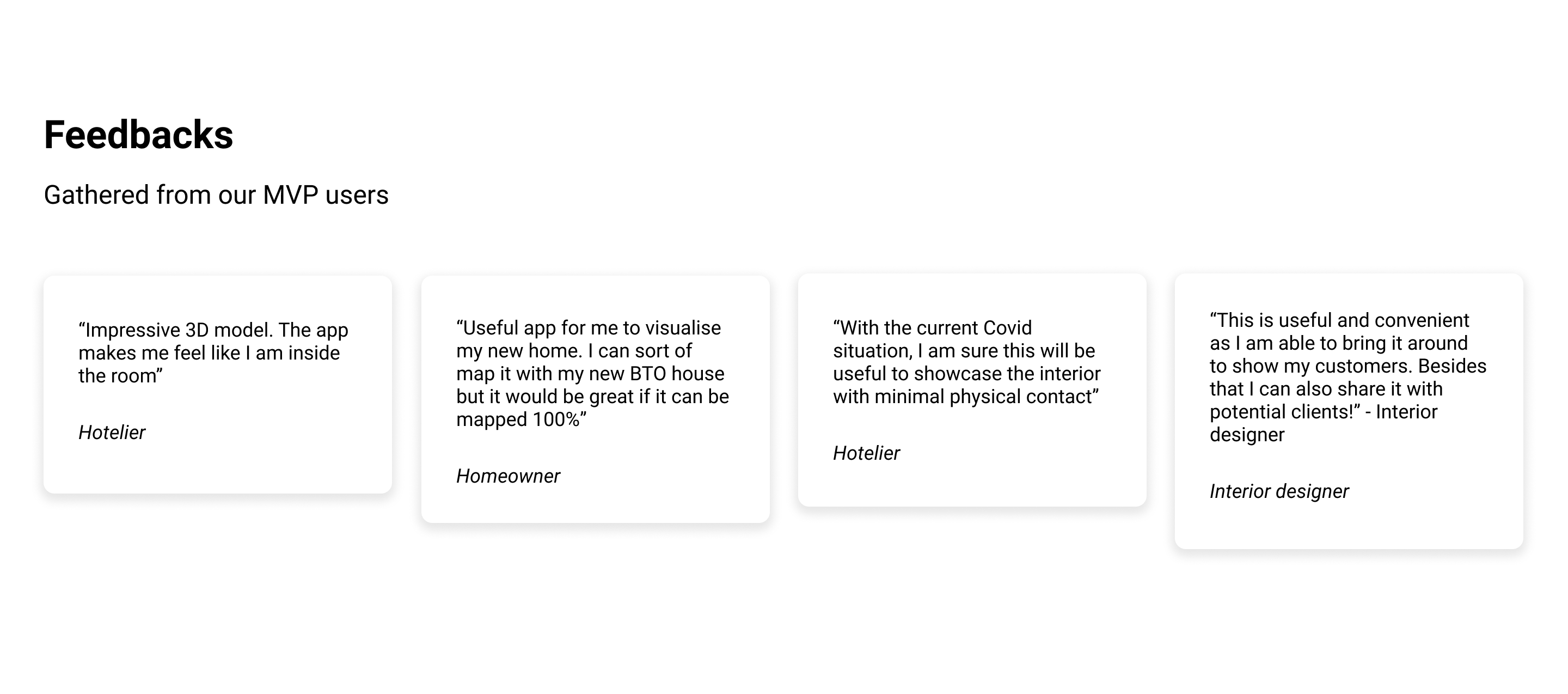 Learnings
Our main target audiences are B2C ID and homeowners. However, the usage of the tool is not limited to just them. It can be used by anyone and for anything, with or without 3D knowledge. This is something that still requires in-depth research and to discover more along the way especially during the product adoption stage.
To our surprise, B2B hoteliers actually adopted the tool much better than ID companies. Perhaps we can explore and understand their process in using it - How do they adopt and appropriate the product?
With this knowledge, it will help us to map out and prioritize the features in our next release and also to narrow down our target audience for a more effective adoption rate.