Jmin cho
Design Manager | UXUI Designer | Digital Designer
Product detail admin
A single source product detail admin for the supplier to have flexibility and control in managing product listing on both B2B and B2C platforms.
Role
Product owner, Product designer and Researcher
Team
UI Designer, Front-end developer
The Challenge
The company has a vision of becoming a one-stop solution for B2B and B2C renovation industry. Part of the pipeline is to create a comprehensive marketplace where customers are able to do single or bulk purchases via our platform.
With such a platform, we would need a management page for suppliers to list products on both B2B and B2C.
Design evaluation
User feedback
Heuristic principles
Design critique
Research & Define
Analyse information collected
Research on other platforms
Define goals
Enhancement
Low-fi wireframe
Documentation
High-fi UI design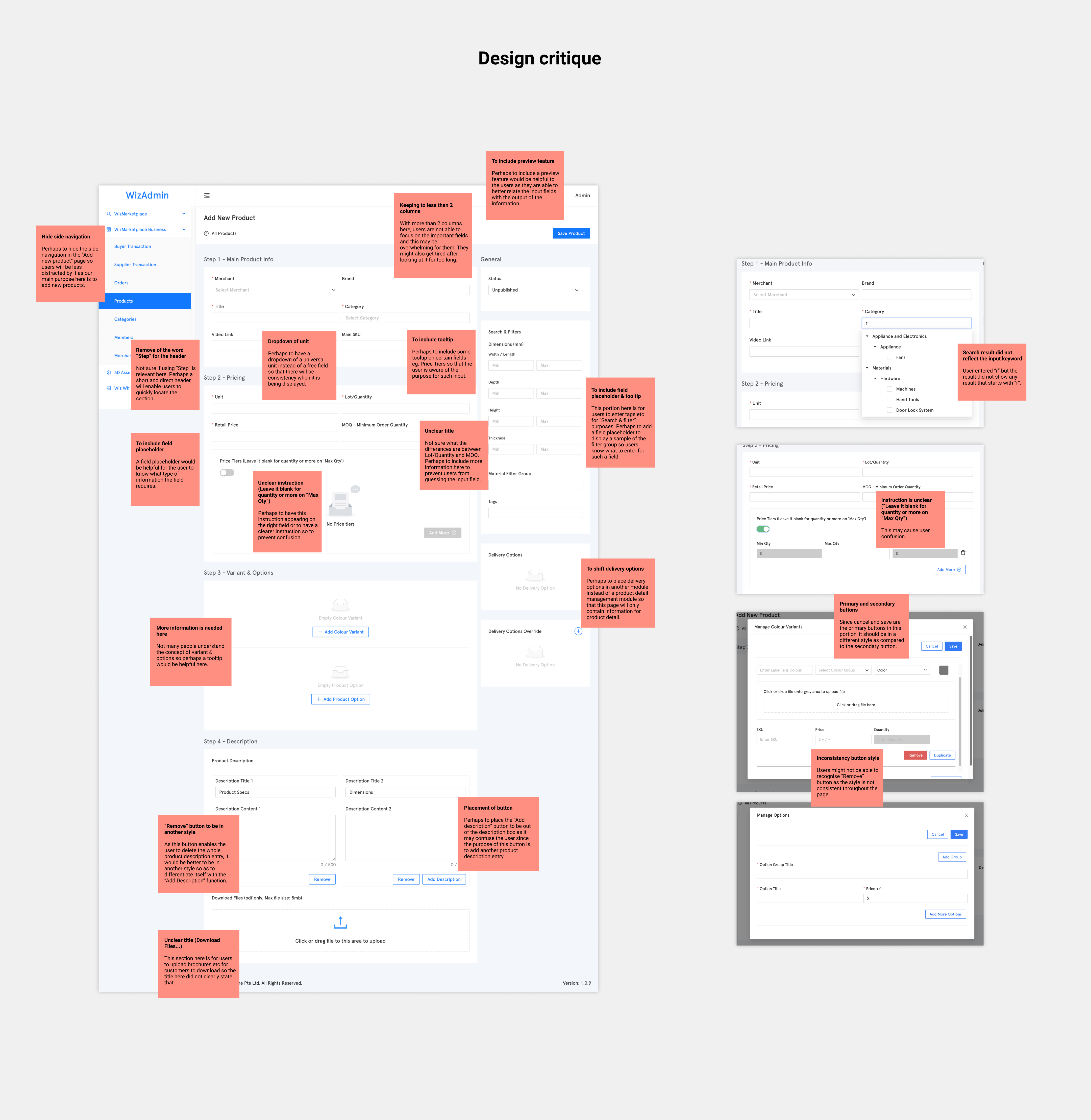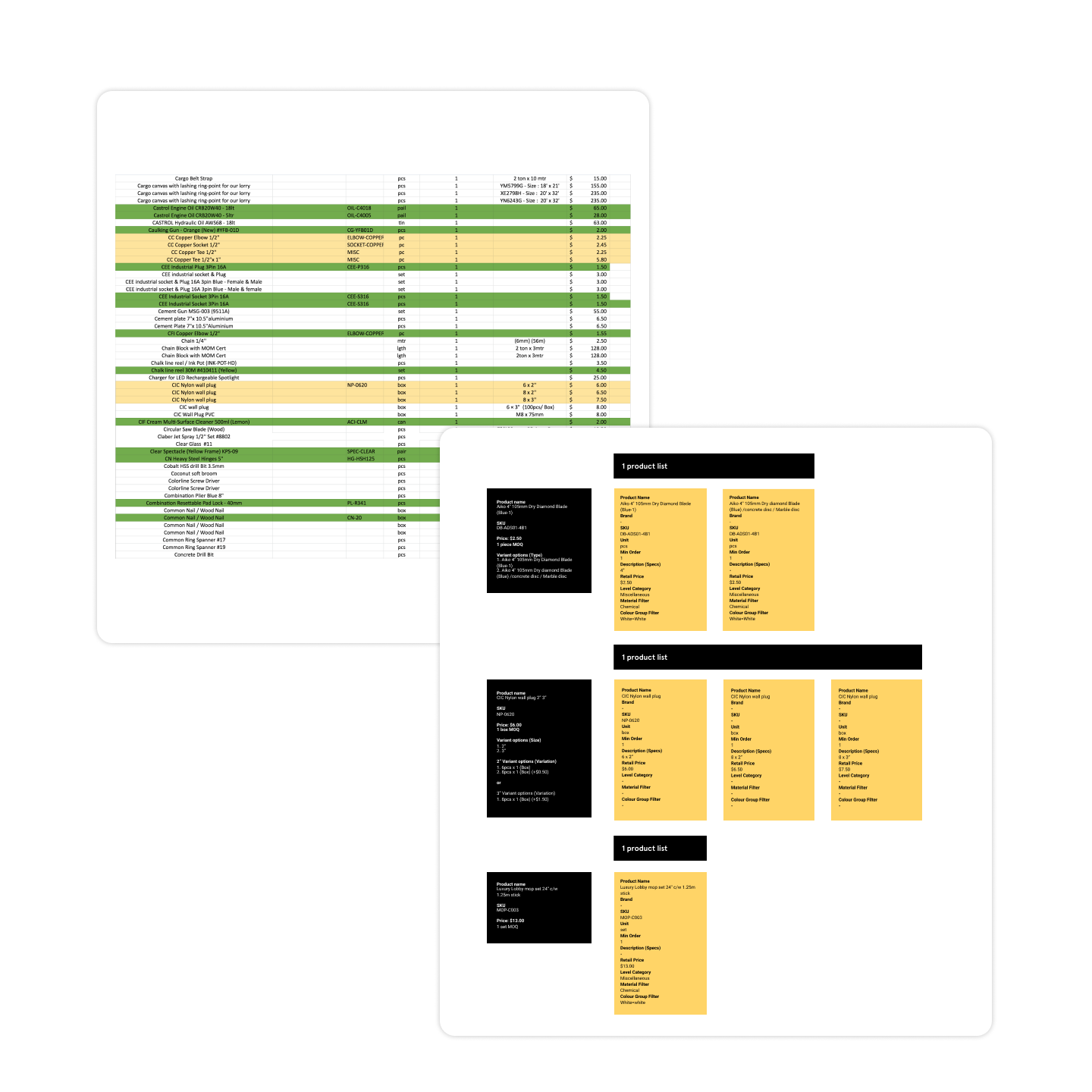 Analyse information collected
Sample information is being collected from the procurement team. It gives me a clearer idea of the product type that B2B and B2C suppliers would want to list on our platform.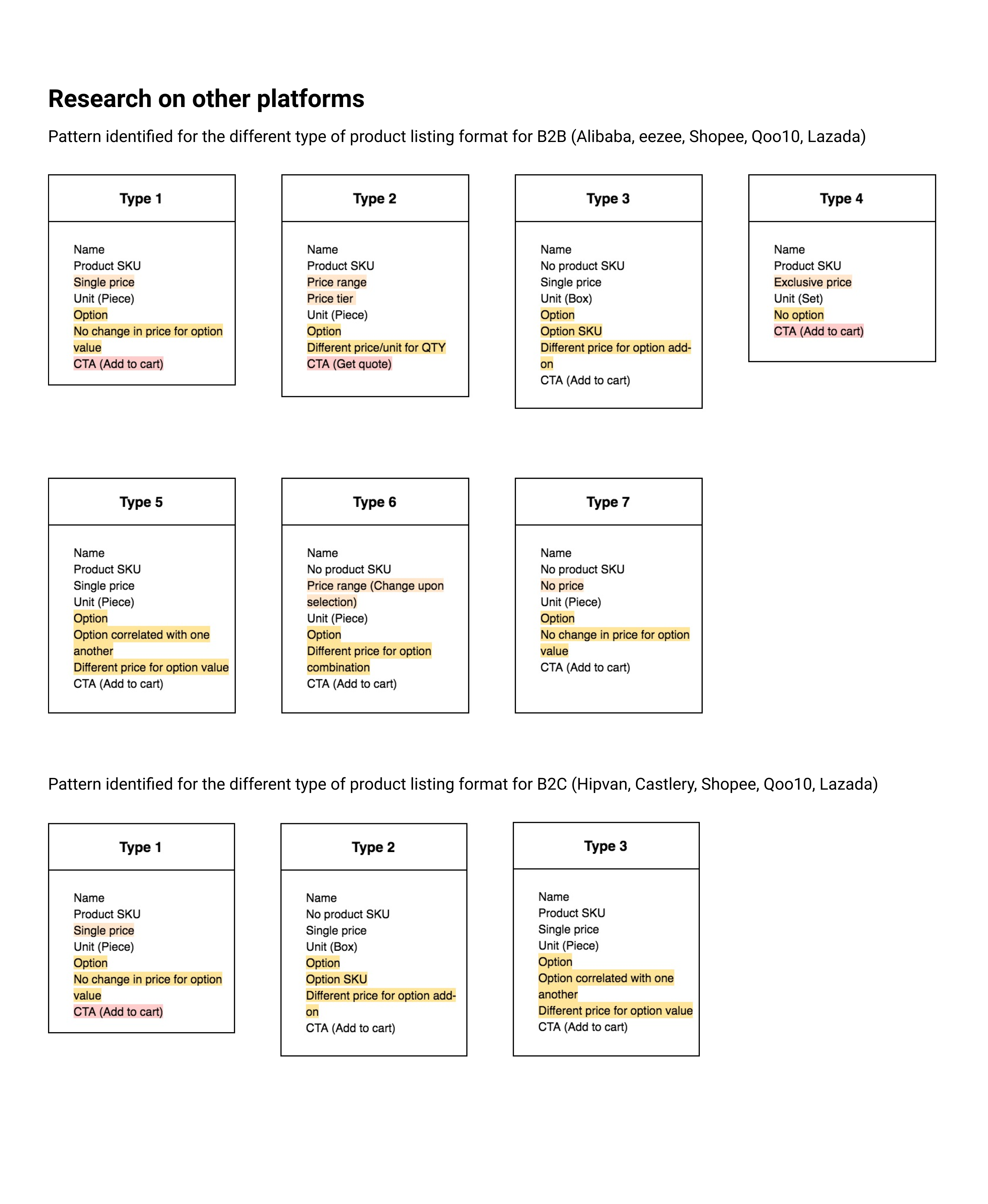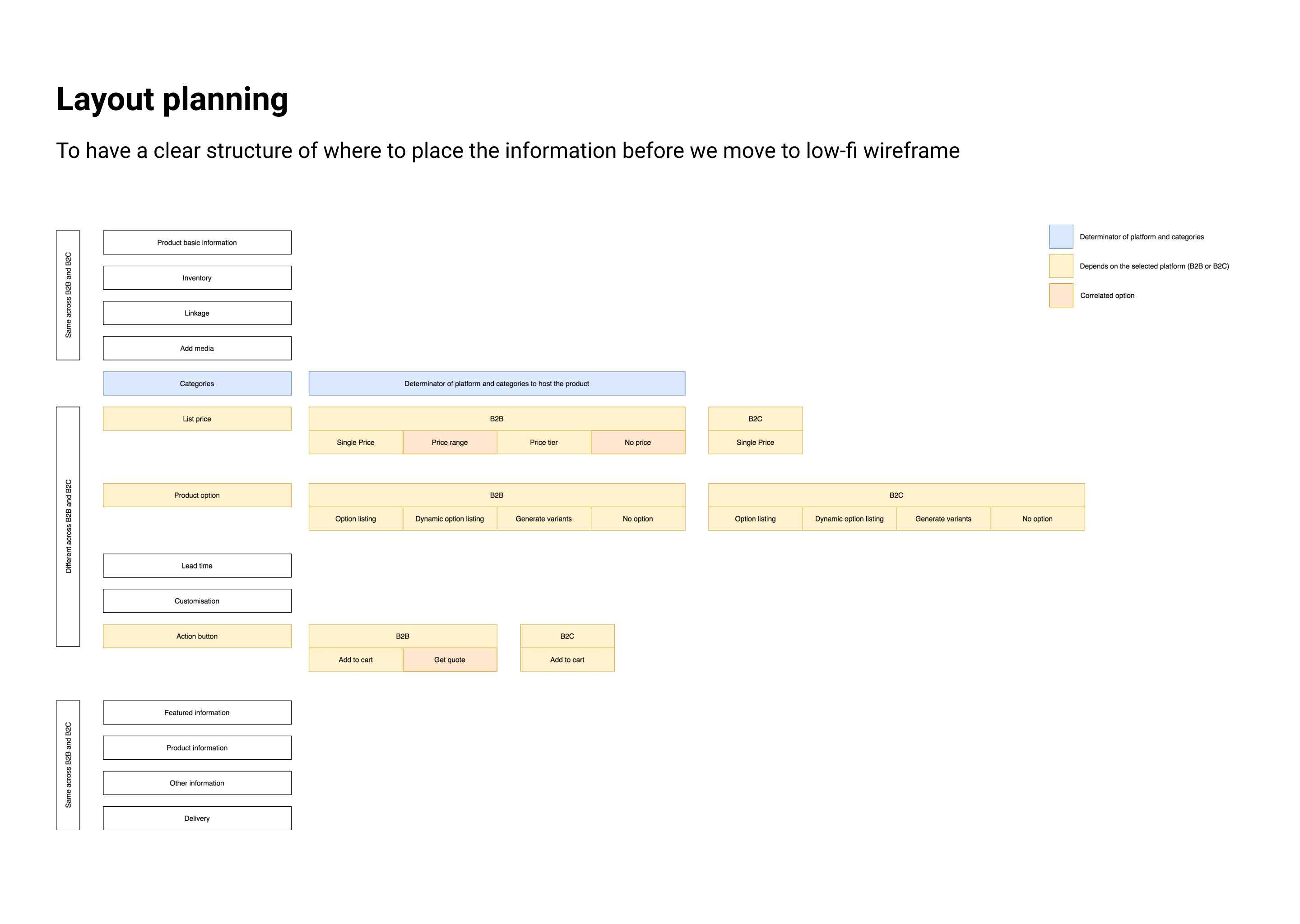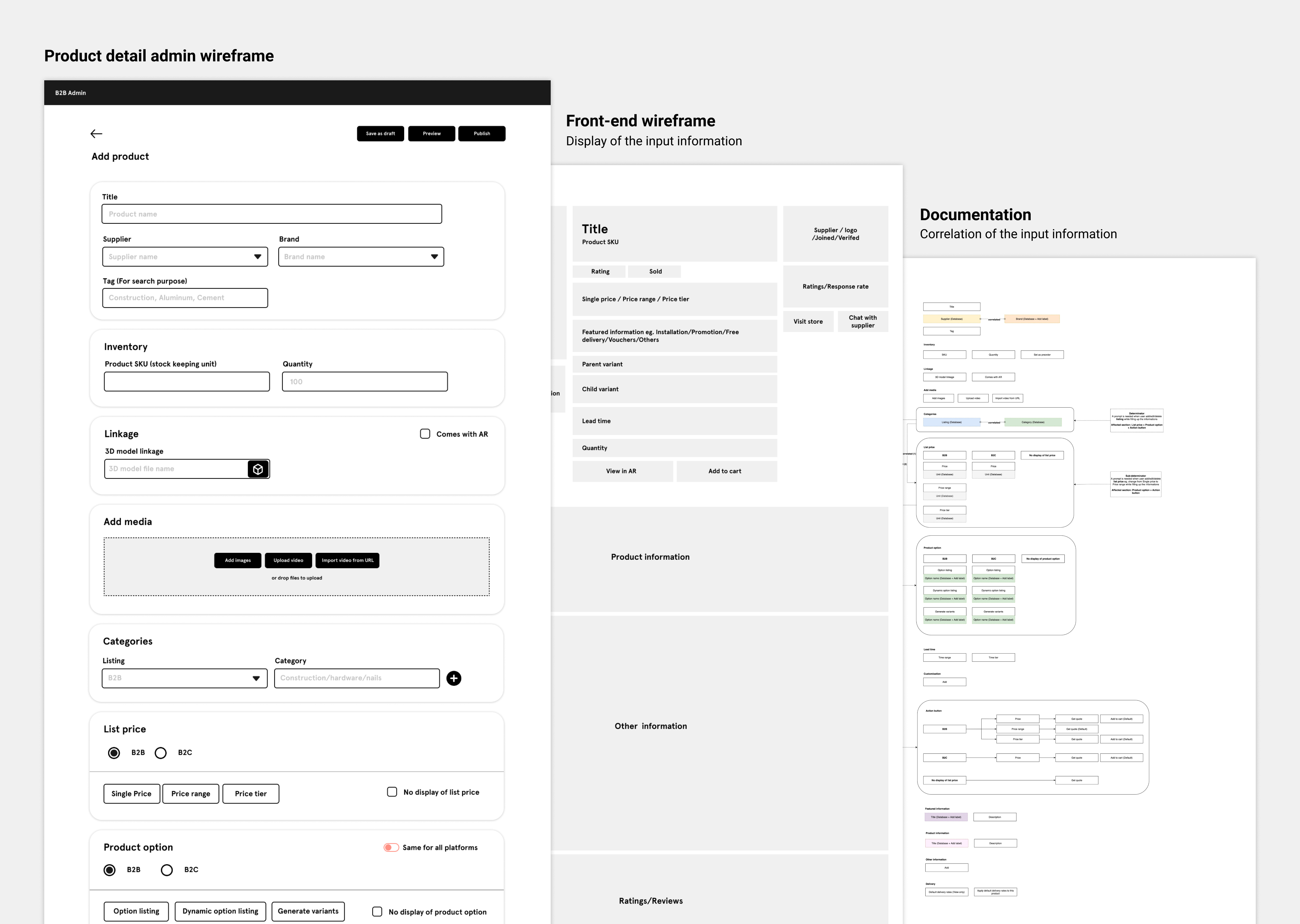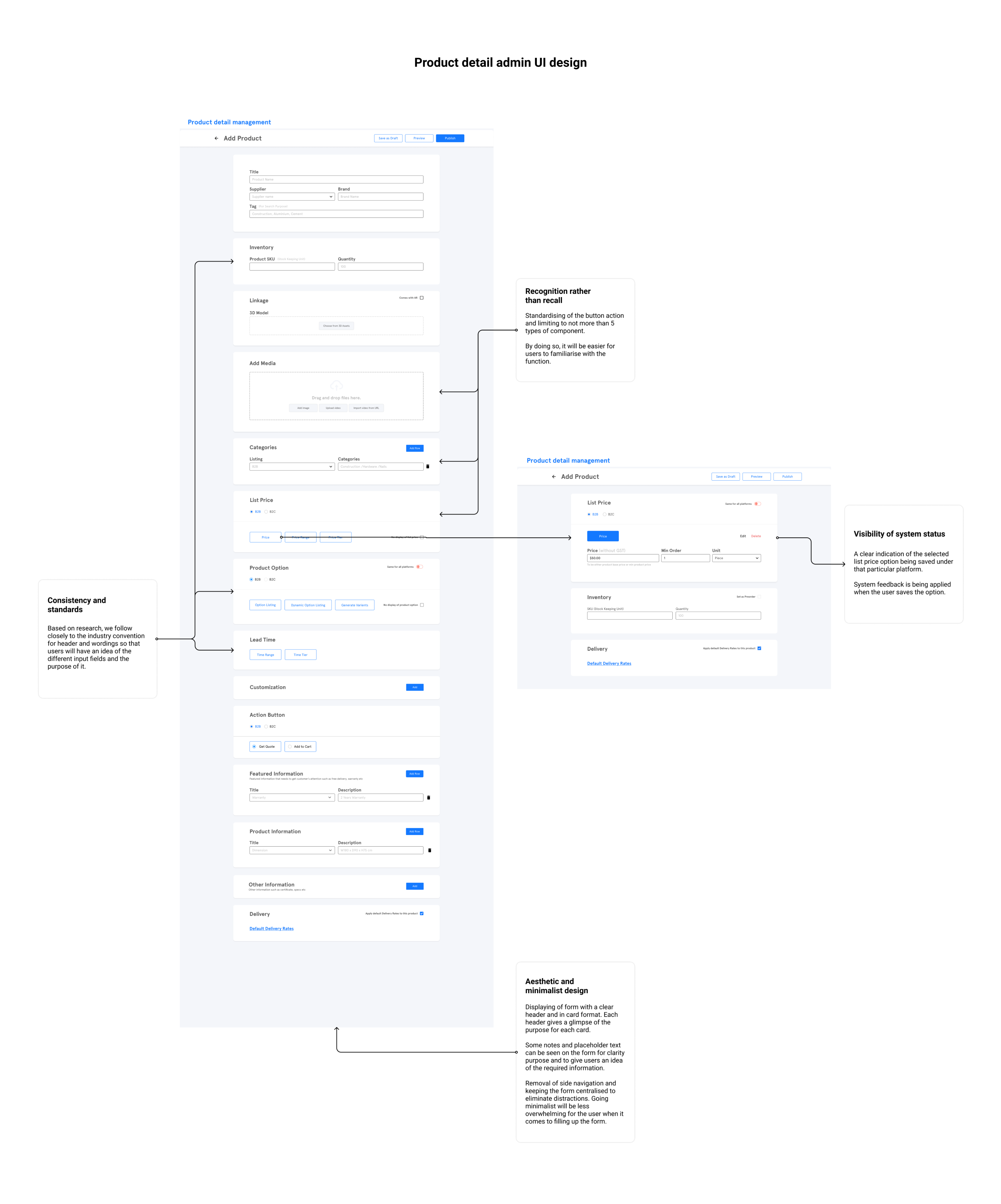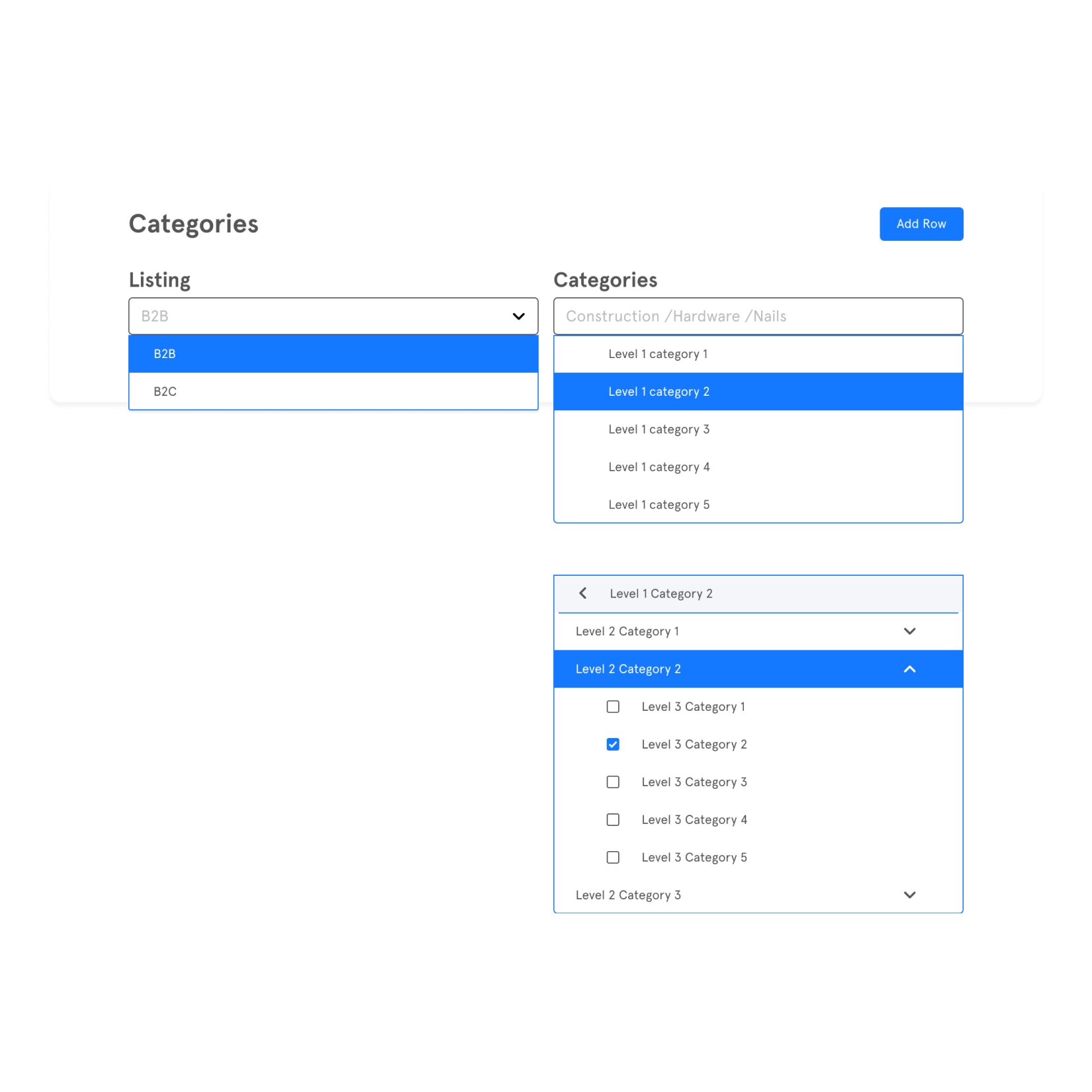 Single source of management
Users are able to list the same product with the same product information on B2B and B2C platforms.

With this, they are also able to assign different pricing and product options to the product under different platforms.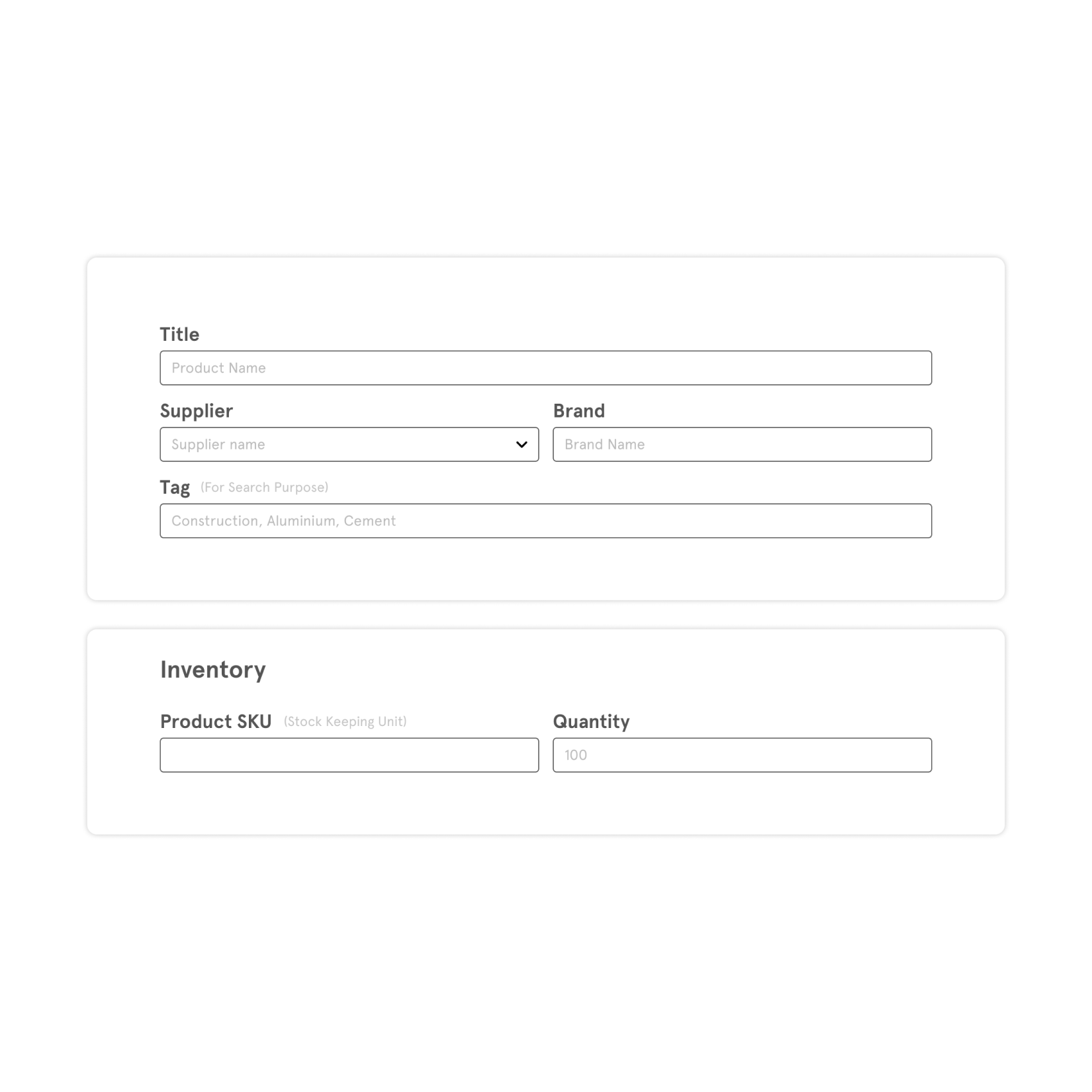 Scalable layout
The form is sectioned out into card format for scalability purposes.

Each card is able to expand and add on any additional function without interfering with each other.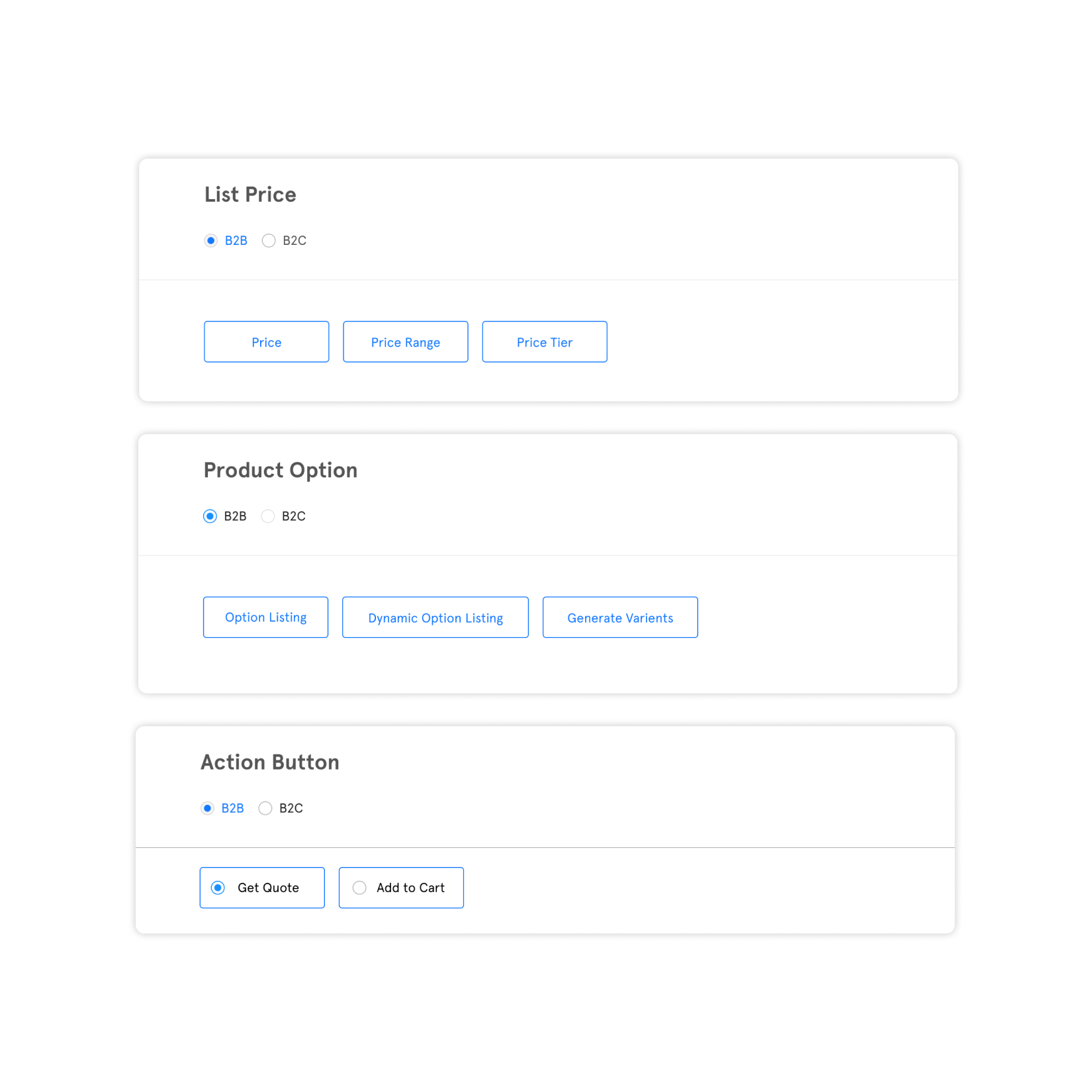 Flexibility and control
Users are able to have the flexibility and control over the format of listing their products.

They are able to list the product with different list price, option and input action button that suits their intention.